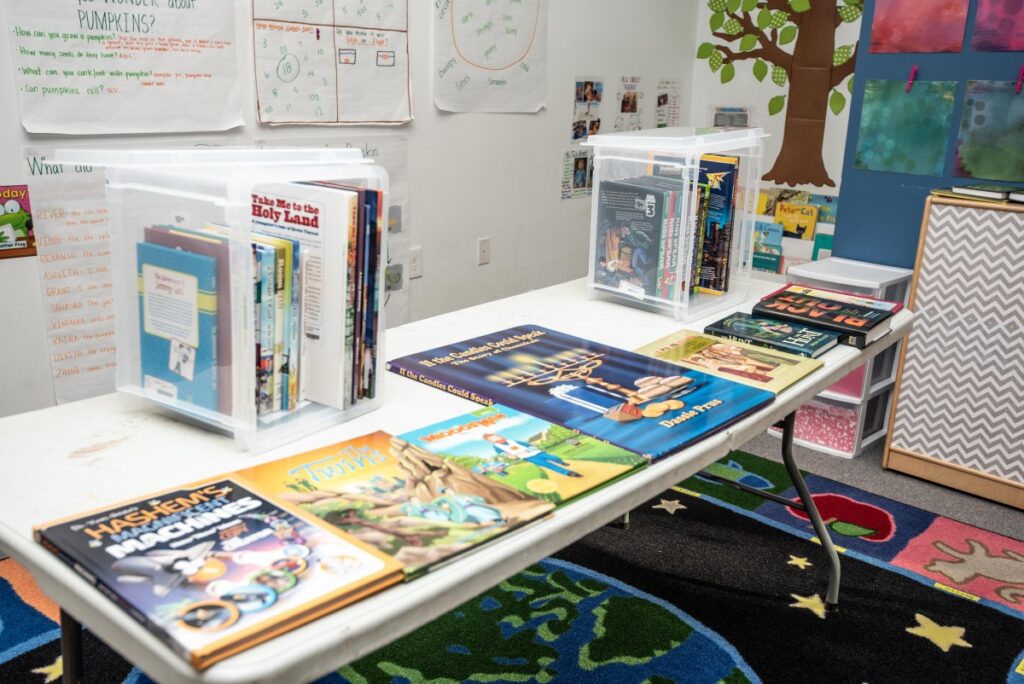 Thanks to a generous grant, we are excited to announce the opening of the Jean B. and Robert W. Harris Jewish Children's Library this fall, G-d willing.
The Library will contain hundreds of titles to entertain and inspire your child with many hours of positive Jewish literature. With books of every style for every age, our titles are chosen for their ability to instill strong Jewish morals and values in their readers.
The large collection will be housed (for now) at our Hebrew school location so that our students can experience the joys of Judaism and Jewish literature every Sunday. There will be an option to check out books and return them the following week.